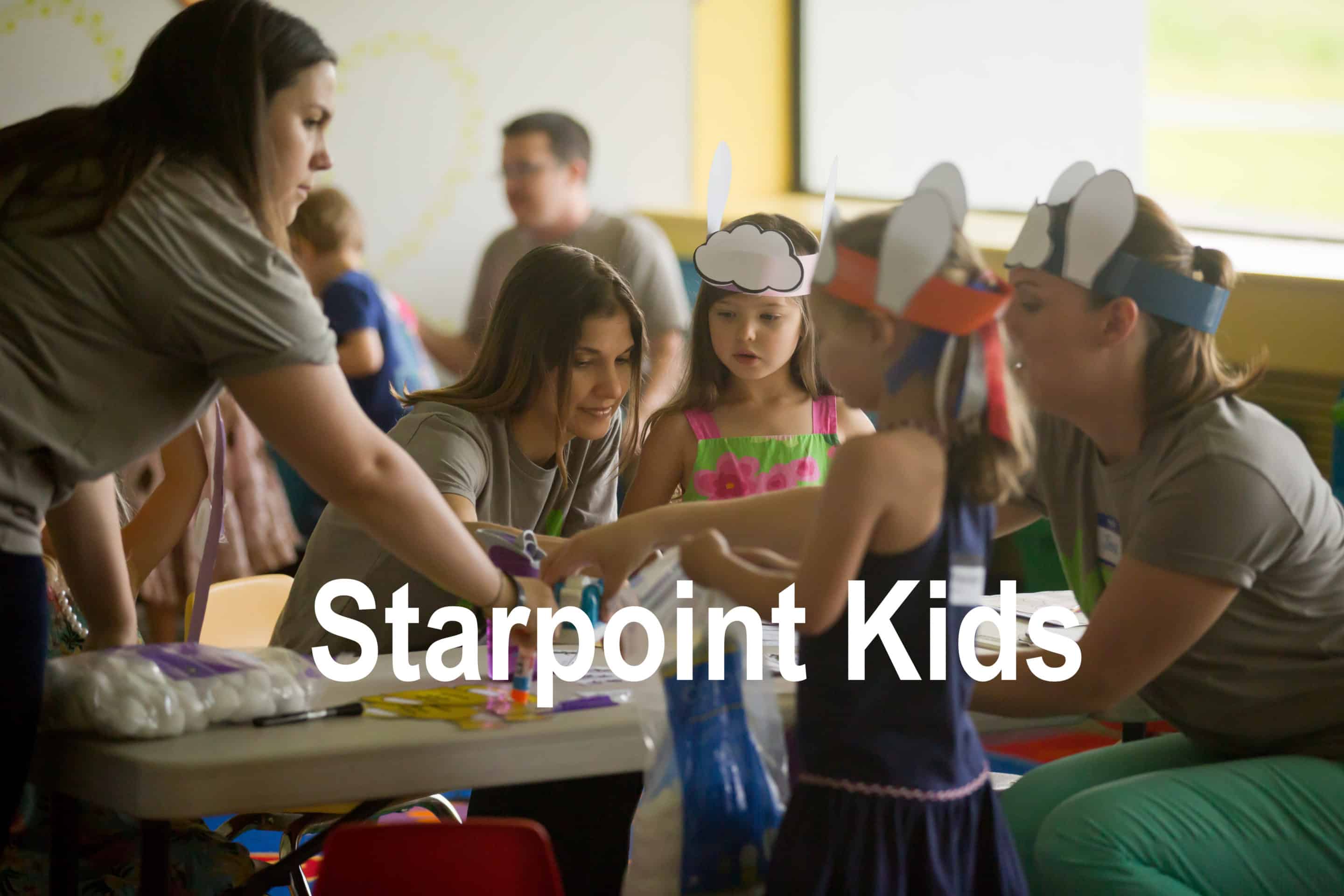 Starpoint Kids is a blast! Whether rocking a newborn or leading a small group of 5th graders, our goal is simple — to make church the best hour of a child's week! We have many roles for all different types of personalities & schedules. Fill out the Starpoint Kids Application below and discover if volunteering with us is a good fit for you!
Infant Caregivers: Caregivers love on our littlest ones. If you don't scare easy at the thought of dirty diapers and drool, then this is the team for you.
Toddler & Early Childhood Caregivers: There's never a dull moment when you're playing with these little ones. Help lay the foundation for a lifelong faith as children learn about Bible stories and the character of God. Music, games, crafts, and FUN!
Preschool Bible Storyteller: Communicate the Bible to our littlest ones in creative ways that they can understand! (curriculum provided!)
Wee Worship: Lead our preschoolers in worshipping God in their wee voices!
The Planet (K-5th Grade) Small Group Leader: Build community and engage kids on a personal level in activities that will grow their faith in Jesus.
The Planet (K-5th Grade) Large Group Leader: Communicate God's word in creative, offbeat and fun ways! (curriculum provided)
Registration Team: These people use their bright smile and warm, welcoming demeanor to ensure that new families have a positive first experience when they walk through our doors. Help families get checked in and find their classroom easily!
Don't miss this great opportunity to use your God-given gifts to make a difference in a child's life.
Sign Up or Find out More about Starpoint Kids Here!