Ready to Sign-Up?
Join Starpoint and the Town of Clifton Park for a fun, safe, trample free, Trunk-or-Treat style egg hunt for the entire community. *Registration is required.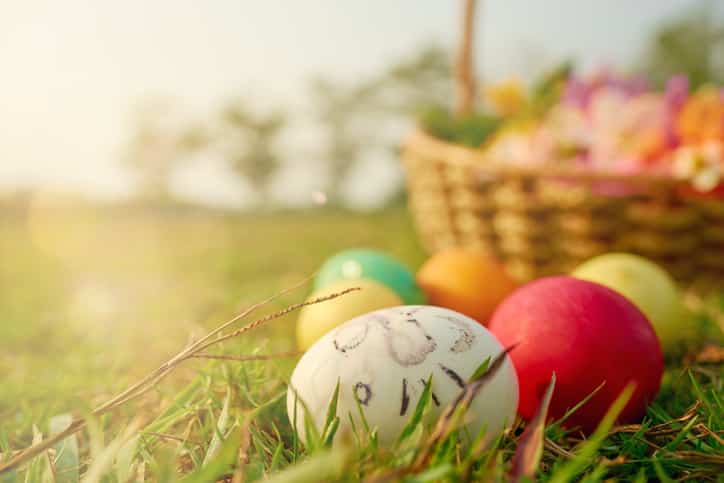 Join us Saturday morning, April 8, for the Great Eggstravaganza! Starpoint is partnering with the town of Clifton Park for a "trunk-or-treat" style egg hunt at the Clifton Commons! This FREE event will have pony rides, games, popcorn, cotton candy, the Easter Bunny, and eggs to collect at each car! Pre-registration is REQUIRED for children through 5th Grade. Unfortunately, walk ups will not be permitted. We are expecting this event to fill up fast, so reserve your child's spot.
The Great Eggstravaganza FAQs
When is The Great Eggstravaganza?
Saturday, April 8 from 10:00 am to 12:00pm!  Please choose a time when you pre-register to come that works best for your family.
Where do I go?
Clifton Common Blvd.
Clifton Park, NY 12065
When you arrive on at the Common, please park to the right in front of the ice rink.  The event will be in the parking lot to the left by the pavilion.
What can I expect at the event?
You will be greeted at the the welcome table then you go hopping along the bunny path to collect eggs.  Next play games and head to the photo booth to have a family picture with the Easter Bunny. After you can enjoy a pony ride and some yummy popcorn and cotton candy!
Is there a cost for The Great Eggstravaganza?
The Great Eggstravaganza is a FREE event for all families. 
Who do I need to preregister?
Kids through grade 5 need to preregister.  Adults do not need a preregistration ticket to attend.
Who do I contact with questions?
If you have questions about the event please contact Claire
VOLUNTEER TO HELP
If you are part of our Starpoint family, we need your help to make Eggstravaganza a success! There are so many areas for you to serve including games, free concessions, decorating a car, and registration to name a few. Help us share & show God's love to Clifton Park and beyond!