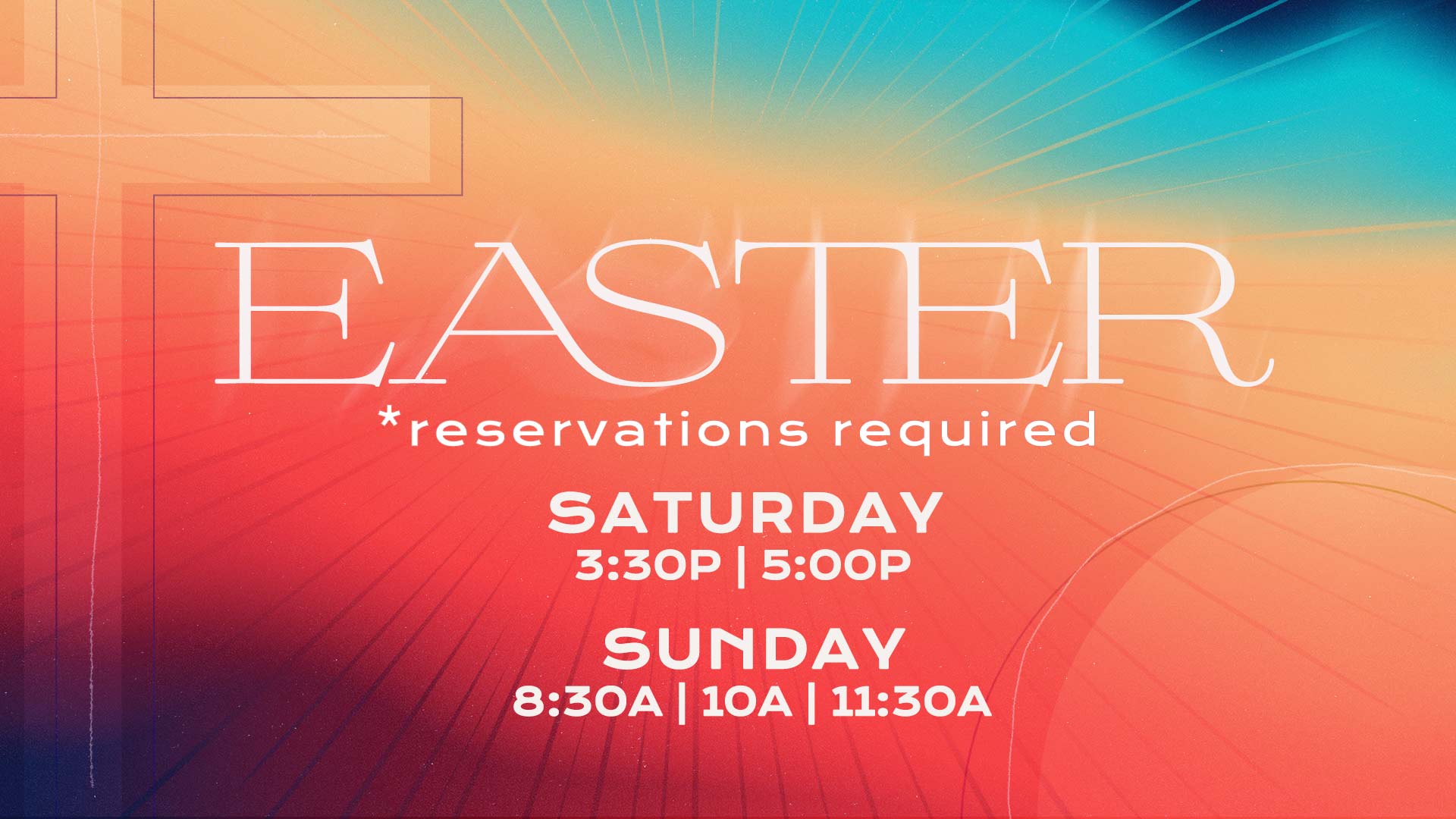 RESERVE YOUR SEAT
Easter is right around the corner! Please join us for one of our FIVE identical services…SATURDAY, April 8, at 3:30pm or 5pm OR SUNDAY, April 9, at 8:30am, 10am, or 11:30am!
We are requiring you to make a reservation for a service to ensure that we have enough space for you and your guests.
Easter is the perfect opportunity to invite friends and family members to find what you have found…A relationship with Jesus, a church family, a church home and a mission to be a part of!